Aerial Photographs
Lands Department undertakes aerial photography in the territory of Hong Kong periodically at different altitudes producing various types of aerial photographs including colour, false colour infrared and oblique aerial photographs. Copies of these aerial photographs in the form of duplicate and enlargement are obtainable on order. The recommended enlargement ratio of most aerial photographs is up to 8 times depending on the quality of the images.
Digital images of aerial photographs are available for viewing at Hong Kong Map Service 2.0.
Lands Department keeps aerial photographs taken from 1924 to the present. Members of the public are welcome to visit Map Sales Outlets to search and/or place order for the aerial photographs they want. Please click here to access Download Area for free download of aerial photographs.
Colour - Vertical (Full Frame)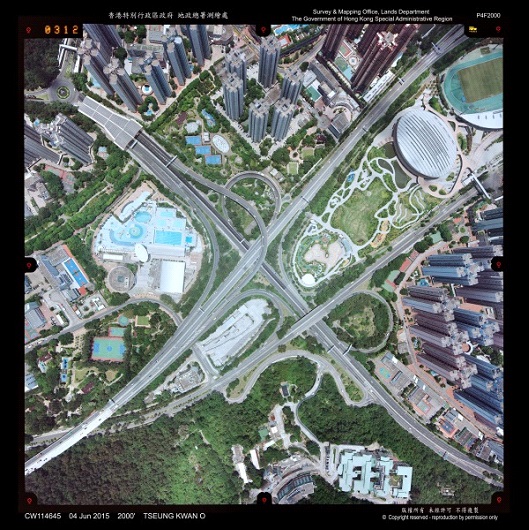 Photo size: 10 x 10 inch
Black and White - Vertical (Full Frame)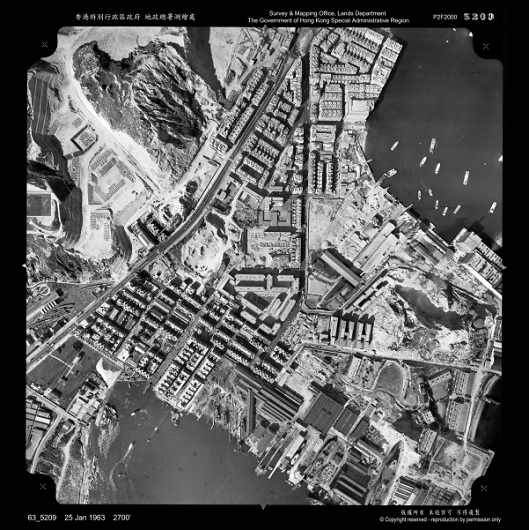 Photo size: 10 x 10 inch
---
Colour - Vertical (Full Frame)
Photo size: 12 x 8.5 inch
False Colour Infrared - Vertical (Full Frame)
Photo size: 12 x 8.5 inch
---
Colour - Oblique (Full Frame)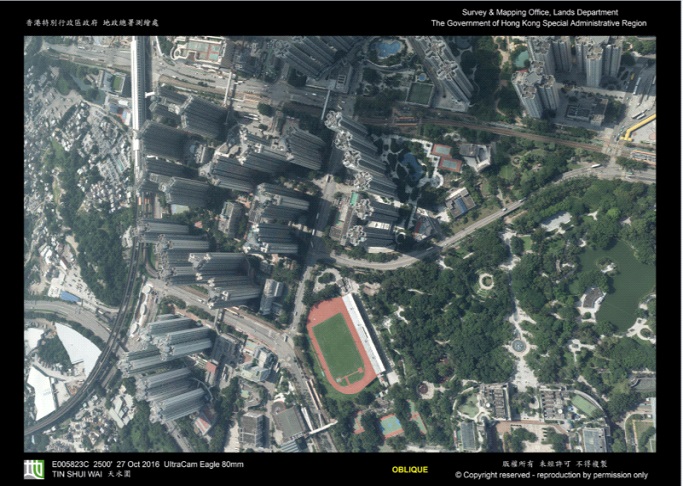 Photo size: 12 x 8.5 inch
False Colour Infrared - Oblique (Full Frame)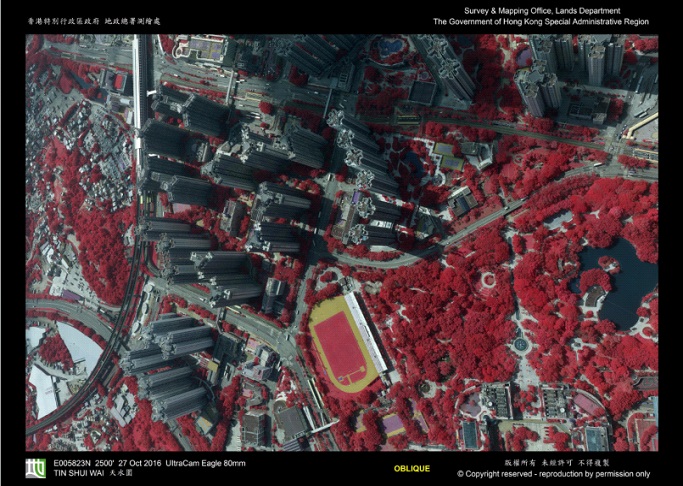 Photo size: 12 x 8.5 inch